About Our Foundation
First Responders Pack Foundation
Dean & Oscar Moreno
My name is Dean Moreno, and this is my Yellow Labrador Retriever named Oscar. Oscar isn't just a friend and companion. Oscar is a certified therapy dog and my partner.
Together we support local first responders and are a resource to the community. In times of need, crisis, and occupational trauma, we're there: visiting first responders after a trauma at work; encouraging first responders and comforting victims at the Surfside collapse; providing a calming presence to first responders in rehab and other groups, such as those with Alzheimer's and Dementia or Autism.
2018 "Firefighter of the Year" by Sheriff's Foundation of Broward County
I've been a Firefighter/EMT for over 20 years. At the age of 47, I went back to school to become a Paramedic and a Certified Instructor in Advanced Cardiovascular Life Support (ACLS), Basic Life Support (BLS), Pediatric Advanced Life Support (PALS), and an Active Shooter Instructor. I also carry advanced degrees and instructor certification in Fire Science.
After a traumatic, life-changing event, I got my certification as a PEER counselor and in Critical Incident Stress Management. At the same time, I adopted Oscar and went on to help train him to serve with me in my department's PEER Crisis support program. (A PEER support program enables first responders to receive mental health and emotional aid from a trained peer who can also refer to outside treatment providers.)
Catch the full story of how I met Oscar in this article on FHEHealth.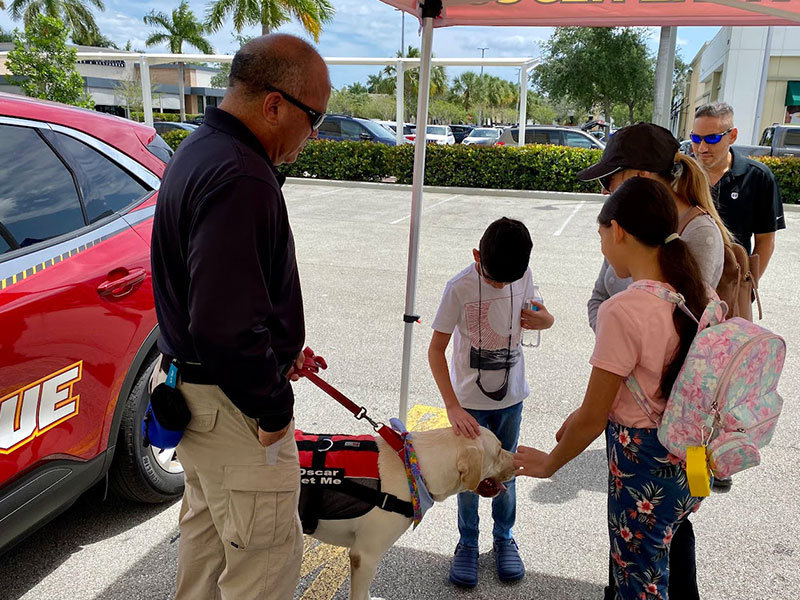 Our story—and the history of First Responders Pack Foundation—began in 2017 when I got an emergency call that would forever change my life: An active gunman was on the loose at Fort Lauderdale Airport.
I knew I needed help, so I began researching pet therapy and eventually decided to adopt a yellow Labrador Oscar. As Oscar helped me heal from my trauma, I began to see that he could do the same for others—and I wanted to be able to share that gift with more people, especially first responders.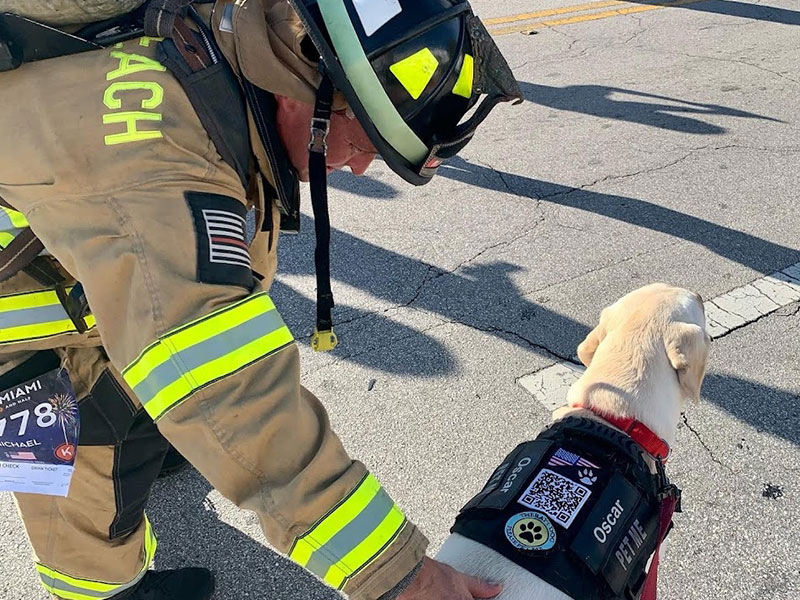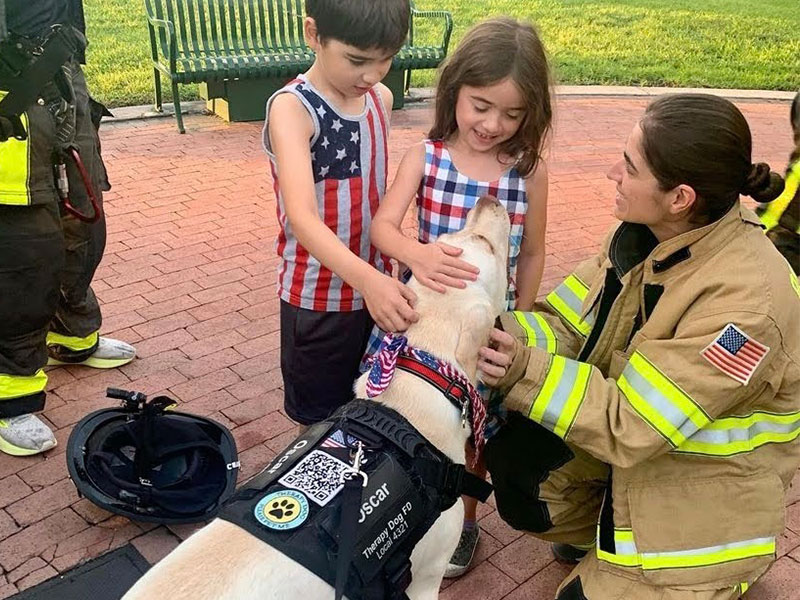 That was the inspiration for First Responders Pack. I started training Oscar intensively, so that he could serve as a therapy dog as part of my department's PEER support program. After basic training, Oscar went through the "Canine Good Citizen," "Community Canine Good Citizen," and "Pet Therapy" programs.
In subsequent years, we've been a presence at more than 250 events in the community, and our work has been recognized with numerous awards. Among them: the "American Kennel Club's Therapy Dog Excellent Award," "Firefighter of the Year Award" from the city of Weston, Florida, and the "Fire Chiefs Association of Broward County Humanitarian Award."
Today First Responders Pack is answering the need for more therapy dogs like Oscar in first responder departments, peer collaboratives, and other community settings.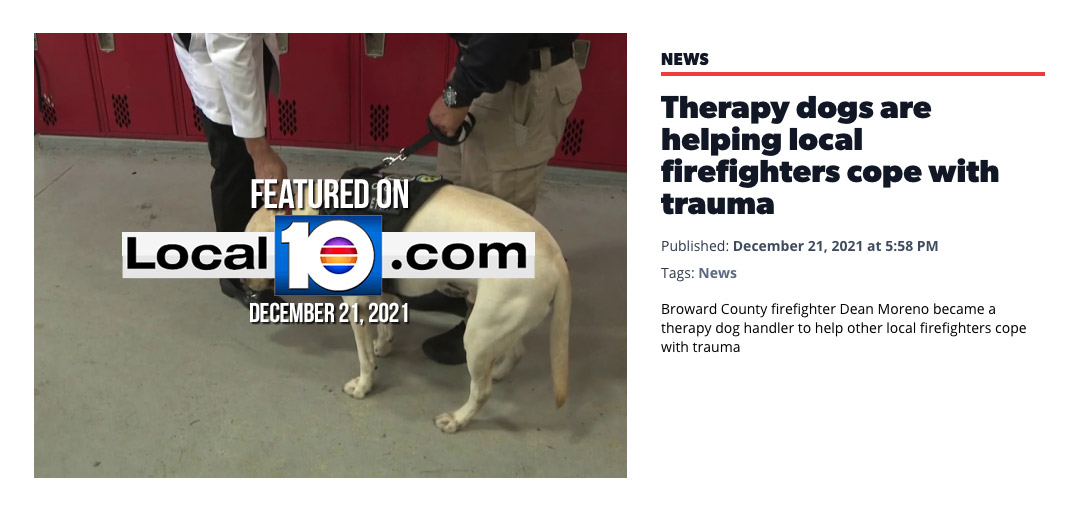 The Need for Therapy Dogs
In a review of 10 studies, all reported positive outcomes of Animal-Assisted Interventions for individuals who have experienced trauma, including 5 studies which noted a reduction in symptoms for PTSD compared to pre-intervention. -Habri.org